Phone: (513) 891-1324
For all three locations: (Main) Blue Ash, Ohio | Massage in Glendale, Ohio | and Mason, Ohio
Your Prescription for Stress and Pain Relief!

For services and pricing please select a location and category from the top of the page!
We offer a wide variety of bodywork and Licensed Massage Therapists with higher level training and some with Board Certification. We are certified massage therapists in different techniques through continuing education. We will help you determine the appropriate service that you will benefit from the most.

Massage therapy provides an alternative health option to help alleviate the soft tissue discomfort associated with everyday and occupational stresses, muscular overuse or repetitive motion injuries and many chronic pain syndromes. Find your new equilibrium with medical therapeutic massage. Reduce the development of painful muscle posture, and recover quicker after accidents involving trauma and injury.

Massage for stress, anxiety or depression can help reset and rejuvenate the body and relax the mind. Cranial Sacral massage and Swedish Massage Therapy in our customized wellness massages are ideal for these conditions. Warm Bamboo and hot stone services can also aid in releasing soft tissue aches and pains. A relaxing massage helps with self care.
Spend time with your spouse, partner, family and friends with a couples massage and relax and unwind together.
Deep Tissue Massage, Neuromuscular Techniques, Myofascial Release and Rossiter Stretching can also reduce pain and increase range of movement.
Create your Spa Experience
Join a loved one for a Couples Romantic Retreat or spend time with a friend in a Duo Session.

Experience the healing nature of SpaRitual and Slow Beauty.

Unwind with combination packages good for mind, body and soul.

Indulge in Ilike Organic Facial Massages.

The choice is your with these unique packages.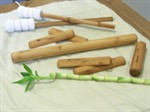 Full Body Warm Bamboo Fusion
60 minute $97 or 90 minute $132
Service Available At Blue Ash, Glendale and Mason locations
Warm Bamboo Fusion Massage Tools are heated in a high heat heating pad. These tools are designed for a medium to deep pressure massage that will relieve tired and achy muscles and provide a uniquely indulgent experience.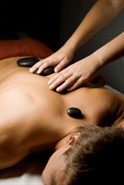 Hot Volcanic Stone Massage
60 minutes $127 or 90 minutes $152
Service Available At Blue Ash, Glendale and Mason locations
Hot volcanic stone massage services employ smooth, tumbled stones which are heated and applied to key points on your body to achieve maximum therapeutic effectiveness for your massage service. Stones are placed as well as used as tools to both relax and soothe achy muscles and to work with deep tissue techniques to Experience the healing power of heat combined with a fabulous, rejuvenating massage experience.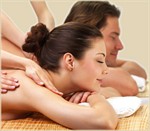 Couples Romantic Massage Retreat
60 minutes $194, 90 minute couples $264
Service Available At Blue Ash Location Only
Taking the time to escape with your partner is a precious gift. Enjoy a couples retreat while experiencing our Customized Therapeutic Massage; optional/complete with aromatherapy, warm bamboo therapy, heated towels and flax seed packs. Plan on arriving 15 minutes early to complete any incomplete paperwork and relish the quiet moment.
Return to Top
Service Policy
We offer online printable/email gift certificates. All sales are final. Recipient must transfer; not purchaser.

We gladly accept SpaFinder gift certificates and cards as well as SpaWish and SpaWeek gift cards.

We accept Health Savings Accounts (HSA) and also Flexible Spending Accounts (FSA).
Our rates reflect full time on the table. These are not negotiable.
In the event of a late cancellation (less than 24 hours notice), no show or same day booking cancellation, the full price of the service will be charged to your card on file. Please call 513-891-1324 to discuss.
Please do not book services if you are on call for work.
Any in appropriate behavior will result in the termination of the service and full price will be charged.